Treasure hunting has always extremely tempting!
Right from our childhood, we have always felt a great sense of excitement for treasure hunting as a fun activity. One of the very popular forms of treasure hunting is detecting metals and hidden objects, on any surface.
If you have a keen interest in hobbies and leisure activities which are very popular all over the world, you must know about metal detection. Metal detection has been one of the highly rated pastime activities of many people across different countries. And it is very hard to resist the excitement of discovering things such as coins and other metallic articles.
And with the demand for treasure hunters being on the rise, using a metal detecting to hunt for treasure can also be a profitable activity. Besides, you can enjoy a good and engaging leisure time too. For those who wish to start off with metal detecting, the first and foremost thing you need is a good metal detector.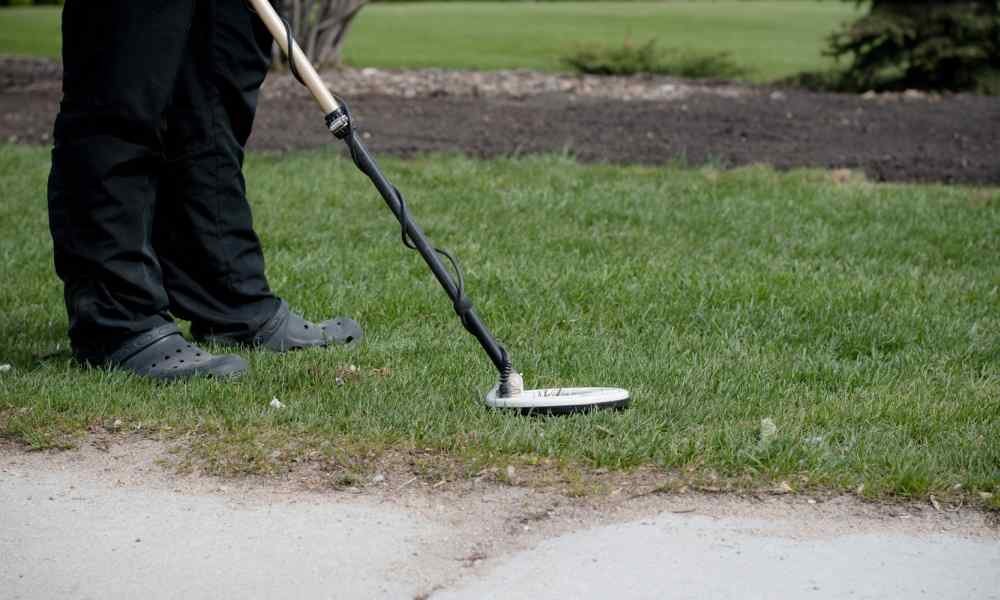 Where can you use metal detectors?
Metal detectors can be used on almost all kinds of surfaces to hunt for treasure. But first and foremost, you need to be very sure that you are allowed to treasure hunt there, without trespassing. Read up the code of conduct for metal detecting, before you set out.
If you are keenly interested, you can start with metal detecting in your garden or lawn. However, that is not the only place where you can hunt for treasure.
Even the most basic metal detectors are designed to be to be used in various kinds of surfaces, soils and even underwater. You can search in sand or clay or a park or the woods. You can also go hunting in fresh or salt water. When you buy a metal detector, just read, on the label to check where it can be used.
What are the accessories of a good metal detector for beginners?
With the rapid advancement in technology, metal detectors now come with a wide array of attractive features. There may be many cutting-edge features which make the whole metal detecting experience even more interesting. But as a beginner, the best way to start is by learning the basics.
That is why every beginner is advised to look for certain basic components in their metal detectors. Metal detectors for beginners come with four basic accessories:
Accompanying headphones

A carry bag

A trowel to dig

A small pouch
Which factors of metal detectors should be considered by beginners?
Several factors must be taken into account when you buy a metal detector. If you are a beginner, it is easy for you to lose track of what to look for. So, here is a checklist of the different points that you must look out for:
Quality of the metal detector:
For beginners, it is always recommended that you buy a metal detector which is manufactured by the reliable brand. Also, a simple and easy to use model is more preferable. There may be many different kinds of metal detectors in the market, being sold at a bargain price by various manufacturers. However, those might not be able to do a great job, in spite of being budget friendly. Those may also be difficult to use and not much durable. So, it is wise to go for a metal detector that is being sold by a trusted manufacturer that is recommended by experts in this field. In this way, you can be certain that you are not experimenting with your purchase.
Cost of the metal detector:
Setting a budget is one of the primary steps, certainly. You might be interested in trying out a few models before finalizing on one. That is, in fact, the best way to ascertain the best metal detector for your kind of use. Very often we find that professionals or hobbyists are checking out different models of metal detectors, to see which kinds suit them the most. Also, you may want to buy a reasonably priced model at first, to get the hang of things, without wasting a lot of money. And then, later on, you may switch to a high priced or high-end item. But for that, you need to set a budget in mind. Interestingly, there are also many people who prefer to buy a used metal detector (in good condition of course), to learn the tricks of the trade.
Features of metal detectors:
Now, this is one of the most significant things for you to take a look. You must bear in mind that different metal detectors come with different features built in. This is what makes them each differently suited for different searches. Some of the various features of metal detectors are depth reading range, metal discriminatory capabilities, multiple tones for detection, searching modes, ground balance feature, notching certain types of metals.
All of these features are extremely useful if present in a particular model of the metal detector. However, if you happen to buy a model containing all these features, you will certainly take a long time to acclimatize with your metal detector.
Warranty offered by manufacturer:
Different manufacturers offer different periods of warranty for metal detectors. While buying a metal detector for the first time, you must check out the warranty that is on offer for that particular model. This is to ensure smooth functioning and efficient tracking performance.
The weight of the metal detector:
It is very important to consider the weight of the metal detector so that you can use it comfortably. The weight of the metal detector should not be such that it makes it difficult for you to move around while hunting for treasure.
Some of the best metal detectors for beginners
here are few of the best-rated metal detectors. As a beginner, you will surely find these models very helpful.
Let us take a look at them.
Garrett 1140900 Pro-Pointer AT Waterproof Pinpointing Metal Detector, Orange-
This is one of the handiest models of metal detectors. It is also extremely portable. The AT feature of this model indicates that this item can be used to search for metals both on the ground as well as underwater. This is also a multipurpose instrument with a strong electromagnetic strength which can be used for metal detection in any soil; clay, sand, loam. If you have to search for treasure underwater, be it brackish water or fresh water, this metal detector is highly suitable. It has been made such that it can tolerate water pressure well up to 3 meters of depth. The best part is its easy maintenance and suitability for use in any weather condition.
Pros
Pros
Waterproof push button
Adjustable sensitivity
Minimize and suppress false alerts
Very lightweight and compact
Cons
Cons
Not suited while diving underwater
Garrett Ace 250 Metal Detector with Submersible Search Coil-
The Garrett Ace 250 Metal Detector is one of the most reasonably priced models that can perform a lot of different tasks. It comes with an ergonomic design with controls at the fingertips. The elbow rest and handle come with soft padding for a better grip as well as comfort. This model comes loaded with amazing features. It has a 12 part adjustable notch along with eight different levels of sensitivity. You can control the depth and interference to get to the exact target under a very short time. There are also five search modes to adjust to your searching preferences. With the help of this model, metal detection is as easy as just pushing a button. For beginners especially, this item can be a wonderful one to start with.
Pros
Pros
Loads of features packed into an amazing price tag
Lightweight
Very easy to use
Cons
Cons
Doesn't come with a DD coil
Bounty Hunter QSIGWP Quick Silver Metal Detector with Pin Pointer-
This product is one of the best mid segment metal detectors that can also be an excellent buy for beginners. It is one of the most user-friendly instruments for which no training is needed to use it. The one-touch controls embedded in this instrument make it easy to use. It comes with an automated ground balance and features to reduce false alarms that might be set off while hunting for treasure. The best thing about this metal detector is that it comes with an LCD screen which displays information – this can be very useful for those who are using it for the very first time. Along with this, you also get a display screen for digital object identification and a 3 level audio tone for detection. This product has been designed keeping the ergonomics intact and a lightweight body for ease of use.
Pros
Pros
Low battery indicator
LCD
Waterproof 8 inch open coil system
Very lightweight
Cons
Cons
Bounty Hunter TK4 Tracker IV Metal Detector-
If you are looking for a smart and efficient model that is also priced reasonably, then the Bounty Hunter TK4 Tracker IV Metal Detector will be an excellent pick. Using this item is as simple as switching it ON and heading out. It offers you all options to set the sensitivity to your preference too. You can start searching for treasure in sands or any soil. For this, there are plenty of options when it comes to functions, and you can set an option with the help of a knob. Adding to its efficiency is the discrimination modes which are built in. You can either set a general mode to search for any metal, while there is another mode which can easily distinguish between metal and trash. So you can rule out false alarms while on the hunt with this metal detector.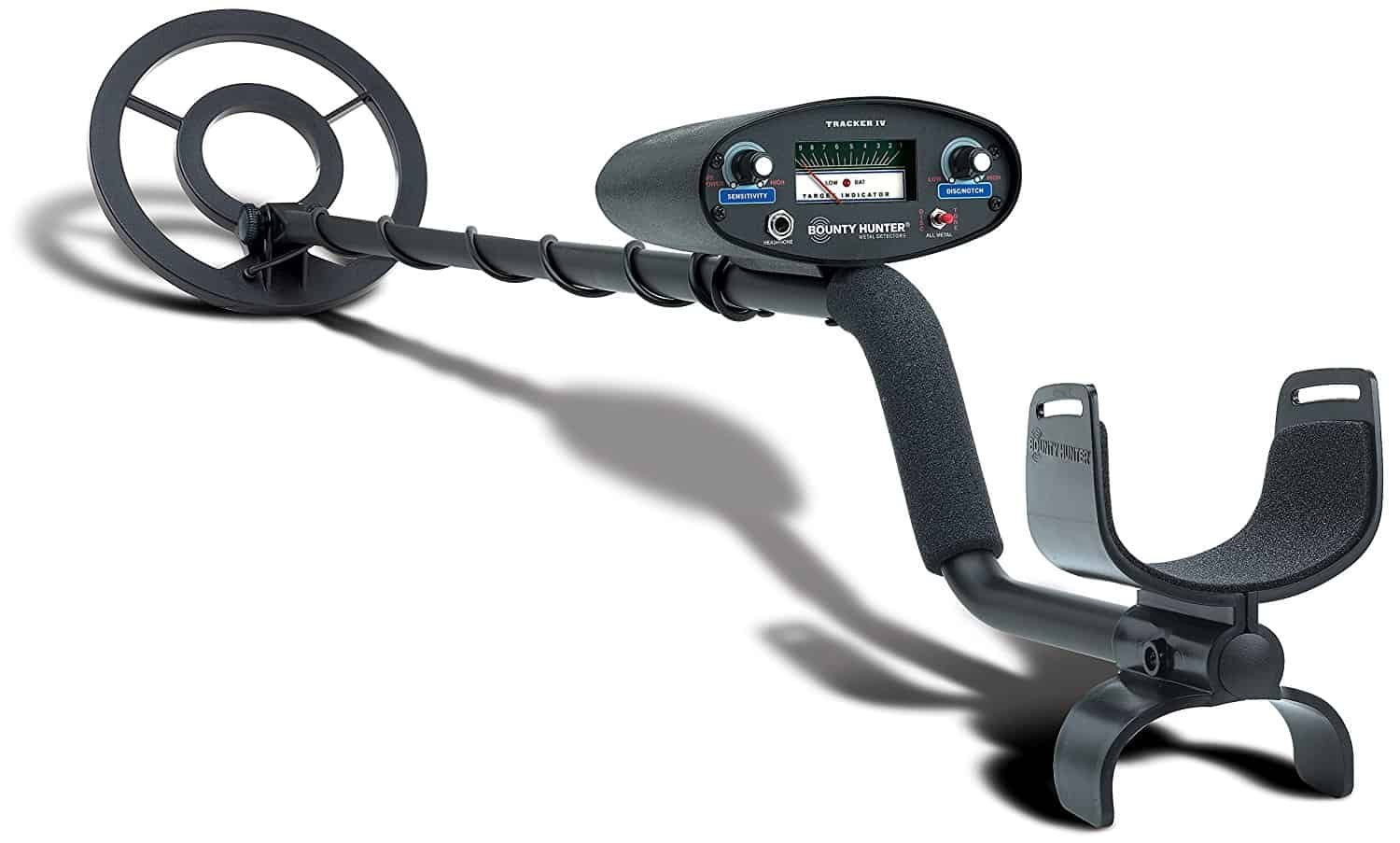 Pros
Pros
Very easy to use – ideal for beginners
Adjustable height
Easy to calibrate
Sensitivity adjustable
Lightweight
Cons
Cons
Not very powerful
Rugged design
Few myths about metal detectors
When you are about to set off as a novice treasure hunter, you might get to hear various things about metal detectors and their use. However, not everything you hear needs to be correct.
Firstly, remember that metal detectors do not use X-Rays to find out targets. Fact is that metal detectors use electromagnetic waves to detect metallic objects.
Secondly, you can never take your treasure hunter wherever you wish. You must conform to the code of conduct set aside for treasure hunters. Trespassing will fetch you no treasure. Instead, you might end up behind bars. So be very careful
Lastly, it is a complete myth that only the experts in the field can successfully come across metallic objects in their hunt. Anybody with a metal detector can come across the treasure, so never lose heart.
Conclusion
Metal detection is a wonderful hobby which many people have adopted for a constructive and intriguing leisure activity. By adhering to the rules and guidelines meant for using metal detectors, you can start hunting for treasure in your garden or lawn. It might take you a while to learn to use a metal detector like a pro, but if you invest in a model which has fairly many features and functionalities, then you can avail many advantages.
While you are selecting the best metal detector for your use, you might feel puzzled at the enormous diversity that exists in the market. However, after reading this article, you should be able to grab a fair idea about which model to buy. Get yours today and set out on the hunt for treasure.