Vacuum Cleaners are one of the most popular home appliances. These have become more than a machine nowadays. Given the fast life that all of us are leading in the present days and the multi tasking that we do to keep pace, vacuum cleaners have become a dire necessity. Buying a vacuum cleaner is also the best way in which you can thoroughly sanitize your entire household effectively.
Vacuum cleaners since their inception have come a long way. A huge development has taken place in terms of designs and models now. As a result, vacuum cleaners are now incorporated with a large number of extra features for effective cleaning and of course better market response. You can pick a handheld vacuum cleaner, an upright vacuum cleaner, a heavy duty vacuum cleaner and also canister vacuum cleaners. The steam vacuum cleaners to clean carpet and upholstery are also majorly useful.
Such extravagance in terms of the variety of vacuum cleaners in the market can act both as a boon and also a curse. Getting confused becomes so very easy these days. Hence before you set out shopping for a vacuum cleaner you must be guided by certain basic guidelines that will help you to make the best purchase as per your requirements.
In case you do not have a guideline for your help, this article will certainly come in handy to set your expectations straight.
Let us take a look at these criteria.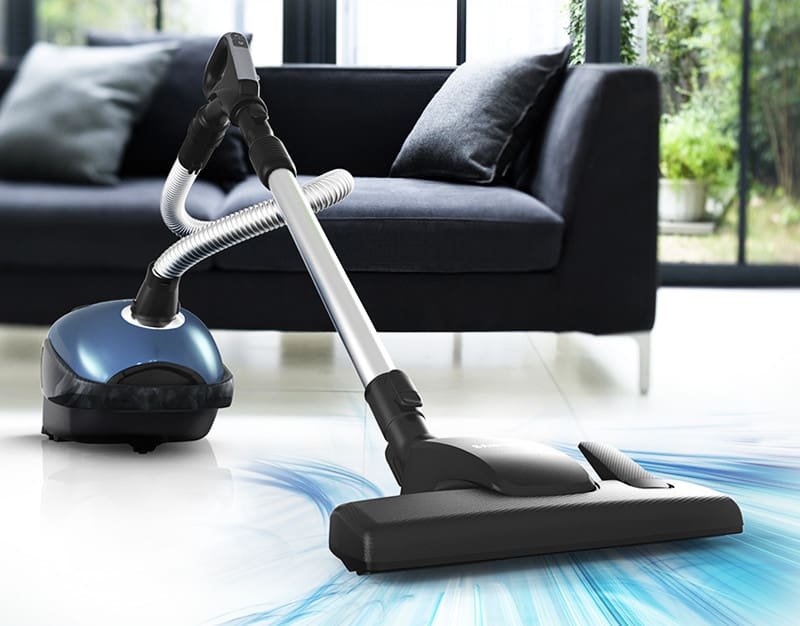 Suction Power – This is a feature through which the appliance creates a vacuum inside the machine. If the air pressure is 100% outside then it is dropped to a level of 75% inside the machine. This helps to such in the dust, dirt and the debris of nuisance that is lying outside on a surface that needs to be cleaned. This is the basic functionality or the pattern of operation on which the vacuum cleaners run. This suction power can be changed and modified as per requirement. This feature is dependent on the design of the machine. You must enquire about this aspect when you buy a vacuum cleaner. Also ask about the various levels of modification that can be brought about in this context.
Input Power – This is a feature that will indicate at the amount of electricity or power that is required to run the motor. There is a very common myth that the stronger is the motor the better will be the cleaning function of the machine. This is so not true. A stronger motor could mean higher input power requirements. This will mean that the appliance will require more electricity which will result into a higher electricity bill. A greater power input could also heat up the appliance faster and thus could damage the cleaner faster. Do not look for a stronger motor for better suction power. This is a myth!
Dust Capacity – Try to find out about the dust capacity of the appliance. This will include the aspect the chambers and the bags where the dust gets accumulated, the way the dust can be released and the bags can be cleaned, intervals at which the dust bags must be cleaned for better functionality and also the total amount of dust and debris that the machine can store. This will help you to maintain the machine better and derive an optimal performance. Try to go for those models where the dust is not released back in the room, while the appliance is still in use. Again try to go for models where the dust bag is made out of cloth or HEPA filters. This will allow you to clean the bag and wash and reuse it time after time. This as a process could reduce the cost factor for maintaining the appliance. Preferably go for models where the dust can be turned out with just a simple push of a button. This also reduces your work load.
Filtration System – This is one of the most important aspects. Apart from the suction power, the filtration system efficacy makes a vacuum cleaner a total success. So that 99.9% dust, dirt and allergens are attracted and are trapped, it is mandatory that you must go for the HEPA filters which are so much really effective in trapping various types of dust and dirt. You must be extra careful if you are buying steam carpet cleaners. In such a situation you must look for anti bacterial filters that can kill and perish all types of germs and allergens. For those who have pulmonologist patients or people with respiratory ailments they must take extra care while choosing their filtration systems in their vacuum cleaners. This is how they cannot just remove dust and dirt but can also remove pet hair and dander. Otherwise all these accumulated tings could lead to very unhealthy conditions within the house. A good filtration system helps to take away the door and the foul smell of pet liter and urine.
Weight And Dimensions – This is one of the factors that happen to be of prime importance. While choosing a vacuum cleaner try to go for models that are super light and easy to carry. This is a point that will help you in the future when you will make use of the appliance. A light weight vacuum cleaner is easy to carry from one place to another and can also be ported for cleaning of difficult nooks and corners of the house. In terms of dimension look for vacuum cleaners that are sleek and can be easily stored in smaller cupboards and cabinets. The more space economic your vacuum cleaner dimensions will be the better it is. It will be easy to handle and operate the cleaner.
Warranty – This is again very important. When you select a vacuum cleaner ask for the warranty period. This is a clause that will help you to maintain the appliance better. All good and reputed brands offers warranty periods on their products. In many cases with a little extra payment the warranty period can be increased marginally. This is n exception and not a rule. At the time of purchasing tries to negotiate the point. A warranty period is the tenure when if there occurs any problem with your machine, it will get replaced or repaired free o cost. This reduces your hassle to a considerable extent and also helps you to derive optimal performance from the machine.
Accessories – It has been rightly said that for accessories the more the better it is. In most cases accessories are provided so that you can have a better experience of using the appliance. Accessories like different head attachments, extra chords, charging plug pins, dust cloth bags, extra nozzles, different added brushes for cleaning etc are provided so that you can make a better usage of the entire appliance. At the time of buying the model ask for the different accessories that you can get. All the accessories are provided make a good count of all of them and additionally ask about the usage of all these accessories. This is one of the best ways through which you can make an optimal usage of the model. With a little extra payment you can get some added accessories like extra dirt bags that can be of extra usage.
Special Features – At the time of buying ask for any special feature that you specially\care about. This could be as important as a model that could be cordless. A cordless model is one that will offer great benefits in terms of movement and mobility. You can clean different parts of the house and also the card. Also ask if the appliance runs on electricity or battery. In most cases a cordless machine operates on a battery. Ask for the exact time of charging of the battery. You can also ask for the feature of a bag that will act as a cover. A bag will also ensure that you can carry the model from one place to another without any damager rendered to the model.
Versatility – Versatility is a highly valued aspect. In most cases we see that users appreciate a certain multi tasking on the part of the machine. At the time of buying a vacuum cleaner ask about the various types of cleaning that can be done by the cleaner. In many cases a vacuum cleaner which can be used on hard surfaces can also be used for cleaning of high and low carpets. Additionally a cleaner is considered to be a good if can be used to clean all types of mess – starting from littered cereals, strewn flour on the floor to pet nuance. The functionality of the machine has to be such that it must not take too long to suck up the debris on the floor. Again a good appliance will be one that can also clean the curtains, walls and the upholstery as simply as it can clean the floor. Usability of the cleaner improves when it can do multiple tasks of cleaning, scrubbing, washing and drying of the floor in certain simple steps.
Price – Now we come to one of the most relevant and significant aspects that will decide and guide on your buying decision. Each one of us have a budget set for us when do a hefty shopping as buying a vacuum cleaner. This is one of the aspects that will be important when you buy the best vacuum cleaner as per your requirement. Now to decide that whether the price that you will be paying will be a justified one or not you will have to see the various features that are being offered to you against the price that you need to pay,. Additionally also consider the accessories that you can get in the package. Only if the appliance fits the bill of your requirement perfectly will the price be justified. Even then you need to stick to a certain budget bracket which is the general thumb rule for any type of shopping.
Conclusion
 Finally it can be said that a good vacuum cleaner is one that offers a large array of features that will add to the utility of the appliance and will also keep the price tag within the means of the buyer. A market survey has revealed that you as a buyer always prefer to get maximum returns against minimum or nominal investments. Although this is not possible in most of the cases but the current brands in the market are trying to offer the best of deals against reasonable price brackets.
In order to get the best deals you must go through different online appliance comparison sites. These are the sites that can give you information on different market winning models that are doing their rounds in the market along with a detailed comparison of their various utility features. These sites can also offer you a great price comparison between the different appliances. This will help you to take a call in terms of buying the product.
Always consider your kind of usage and the specific requirements. This will help you to zero down on the best model of vacuum cleaner that will help you to derive optimal performance out of the appliance.
You can get reference from friends and family who are making usage of their own specific models. This is one of the best ways through which you can invest in the wisest ways. Try not to go by the advertisements and the statements of the salesmen particularly. These are mainly marketing gimmicks that are done for sales, and do not always cater to the core interest of the buyers. Hence there has to be reliable places from where you can try to find out about the actual benefits and the utility features of the vacuum cleaner.
Keeping these few points in mind will definitely help you gain a better understanding of your specific needs. So get set and happy shopping!