The season of fall is upon us, and all around the world, leaves are turning yellow and brown. While the colors of autumn are poetic and beautiful, fallen leaves strewn all around your `garden don't cut a very pretty picture. Yeah, you should probably start raking those leaves.
"But raking is so HARD."
We know. The backaches, the sheer time consumption, and the loaded bags that you have to put away, all these things together make raking a dreadful thing during autumn.
What can we suggest as an alternative?
We can hook you up with a life-changing alternative that will take away the horror of raking from your life.
It is something called a leaf blower.
Now I'm sure you have heard of a leaf blower before. It's a small, compact device you can use to blow away the leaves from your garden.  They come in a range of sizes and effectiveness, so depending on the size of your garden or the intensity you desire, you can take your pick.
Now, because of the sheer variety of leaf blowers available in the market, you might get confused about which one you should choose for your garden.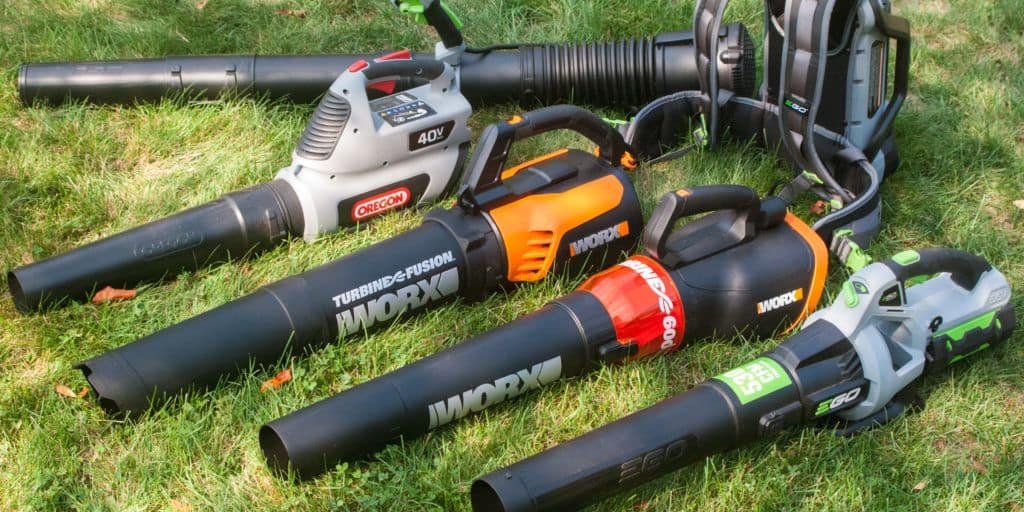 What are the factors that you can keep in mind while selecting leaf blowers?
Size: if you live in the suburbs in an average sized home with a few trees in your backyard, the small handheld leaf blowers will work perfectly for you. The larger, wheeled variety works for owners with a large wooded property to their name, but for the averagely sized homeowner, it is quite ineffective. The handheld blowers usually come with a shoulder strap for your convenience.
Fuel Type: the most powerful leaf blowers are the gasoline ones, but again, they work only on large properties. For driveways, floors, and patios, a high power corded electric blower would come in handy. The most commonly bought one is the battery powered leaf blower. It is lightweight and needs to be recharged periodically. It has one major advantage over the electric and gasoline variety- it is a lot more mobile than either of them. However, the battery needs to be charged frequently. If you are working on a particularly large lawn, we would suggest that you keep a few extra batteries ready for use.
Power: While looking for a blower, check for their power output. The output for a gasoline blower is measured in cubic centimeters (cc), while in the cases of electric or battery powered ones, they are measured in amperes (A) and volts (V) respectively. Higher the rating, the more powerful the blower.
Noise: blowers are noisy; at least that is what every owner complains about. Gasoline blowers emit the most noise- between 90 to 102 decibels. Cordless and battery blowers produce considerably less noise- between 65 and 78 decibels. Many municipalities have rules regarding the decibel count of the noise produced by blowers, so you should run it through your local authorities before settling on one.
Accessories: blowers also come with a variety of accessories so that you might make your choice based on that. A shredder along with a vacuum apparatus is the perfect combination since it allows the shredded leaves to be used as manure or mulch to make garden beds. Large chutes or tubes that enable you to collect the blown leaves can also come in handy.
As we mentioned earlier, the list of leaf blowers available both in stores and online is profound. So we have taken it upon ourselves to narrow down your options to only the best and most effective ones in all three categories- gasoline, battery-powered and cordless.
Here are some of the best leaf blowers that we have shortlisted for you.
Toro 51621 UltraPlus Leaf Blower Vacuum, Variable-Speed (up to 250 mph) with Metal Impeller, 12 amp
When it comes to gardening, the number of tools that you may require can be overwhelming. That is why devices that can do three jobs at once are highly appreciated. The Toro 51621 UltraPlus Leaf Blower Vacuum can function as a vacuum, a leaf blower, and a leaf shredder. This tool will help you clear up a lot of space in your shed. It is so effective that it has become a popular choice amongst landscape designers.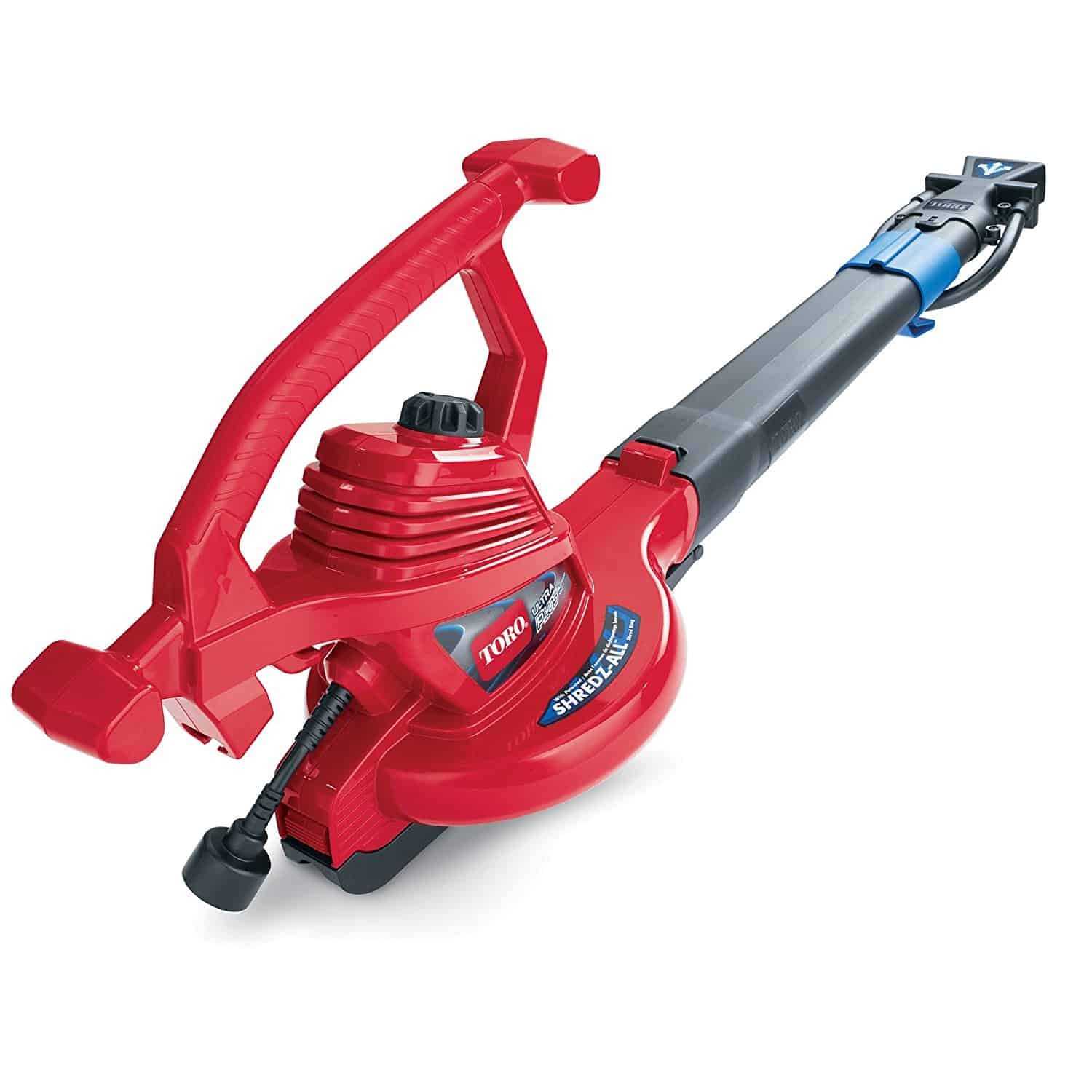 Pros
Pros
Can be used as three devices in one
It comes prepared with a quick release latch, which makes it super
It is very easy to change the appliance from one form to another
Cons
Cons
However, some users have commented that the power switch of the machine is extremely sensitive, which is why it turns off time and again when it is in low power mode.
Greenworks 40V 150 MPH Variable Speed Cordless Blower, 2.0 AH Battery Included 24252
This cordless blower proves to be a great replacement for your gasoline or electric blowers. It can sweep and gather leaves effortlessly. The power dial goes up to 150 mph, and the battery is long lasting, so you can finish a day's job with one about of charging. It comes with double blower tubes to provide more control, and the extension cord allows you to reach into every nook and cranny of your garden. If you are looking for something cheap but productive, this product should be high on your consideration list. The fact that it comes armed with a battery and charger for the same price should be kept in mind too.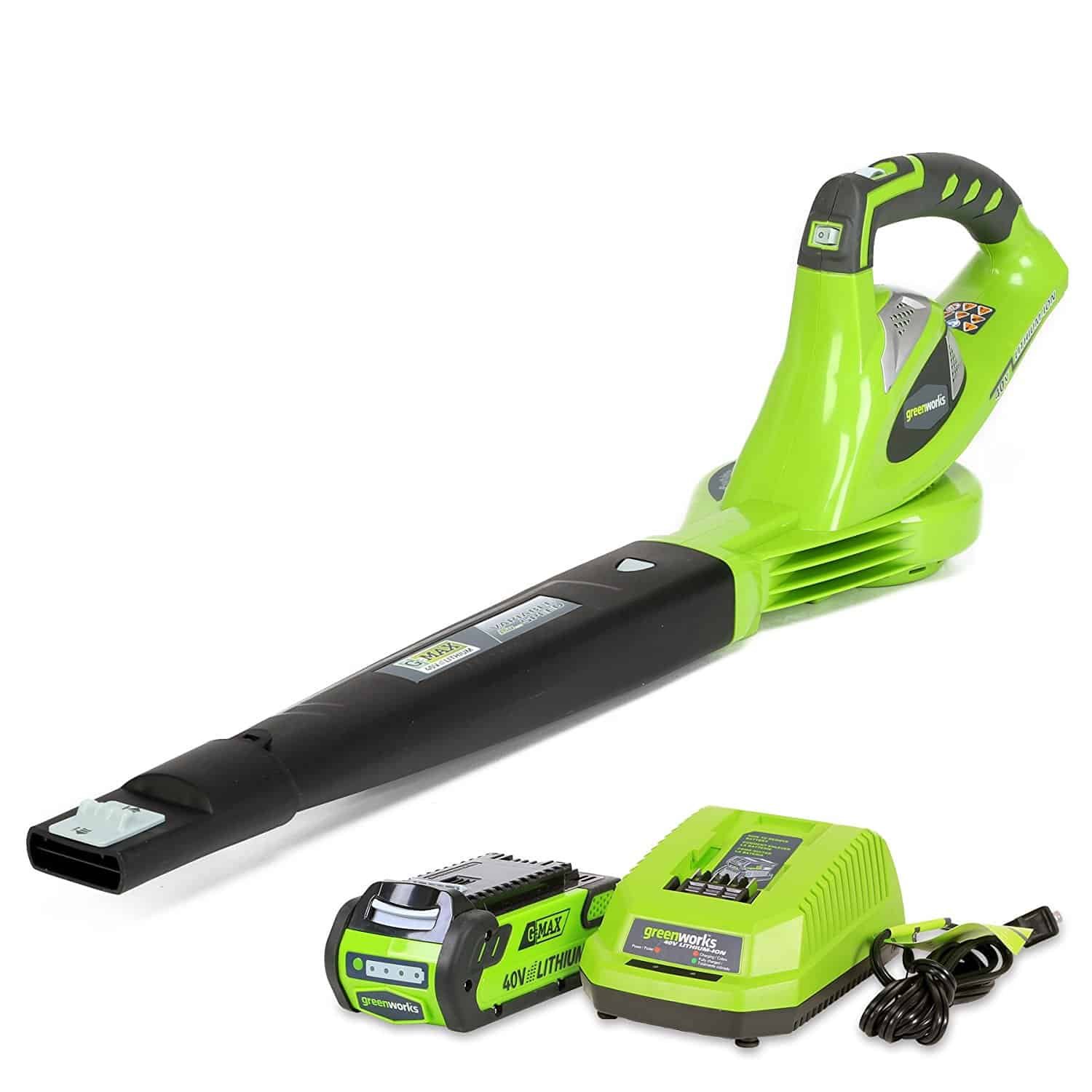 Pros
Pros
It is very easy to use and pretty low maintenance too
The lightness of the product makes it more efficient and portable
Inexpensive yet effective
Cons
Cons
WORX AIR 20V Multi-Purpose Blower/Sweeper/Cleaner with 120 MPH / 80 CFM Output, 3.5 lb Weight, 20V Battery PowerShare Platform, with Accessories - WG545.1-
WORX AIR 20V Multi-Purpose Blower/Sweeper/Cleaner serves three purposes at once is available at a bargain price, but can challenge even the most powerful blowers with its efficiency. This product has earned rave reviews since the time of its launch. Its precision technique allows it to pry into places that would normally be hard to clean, as well as for surfaces that are tough and hard. It is super light- it weighs only 3.5 lbs. Also, the good news is that if you have other WORX tools, you can exchange their batteries with the one in this device, (as long as they remain in the 20V limit) because of the unique Power Share platform.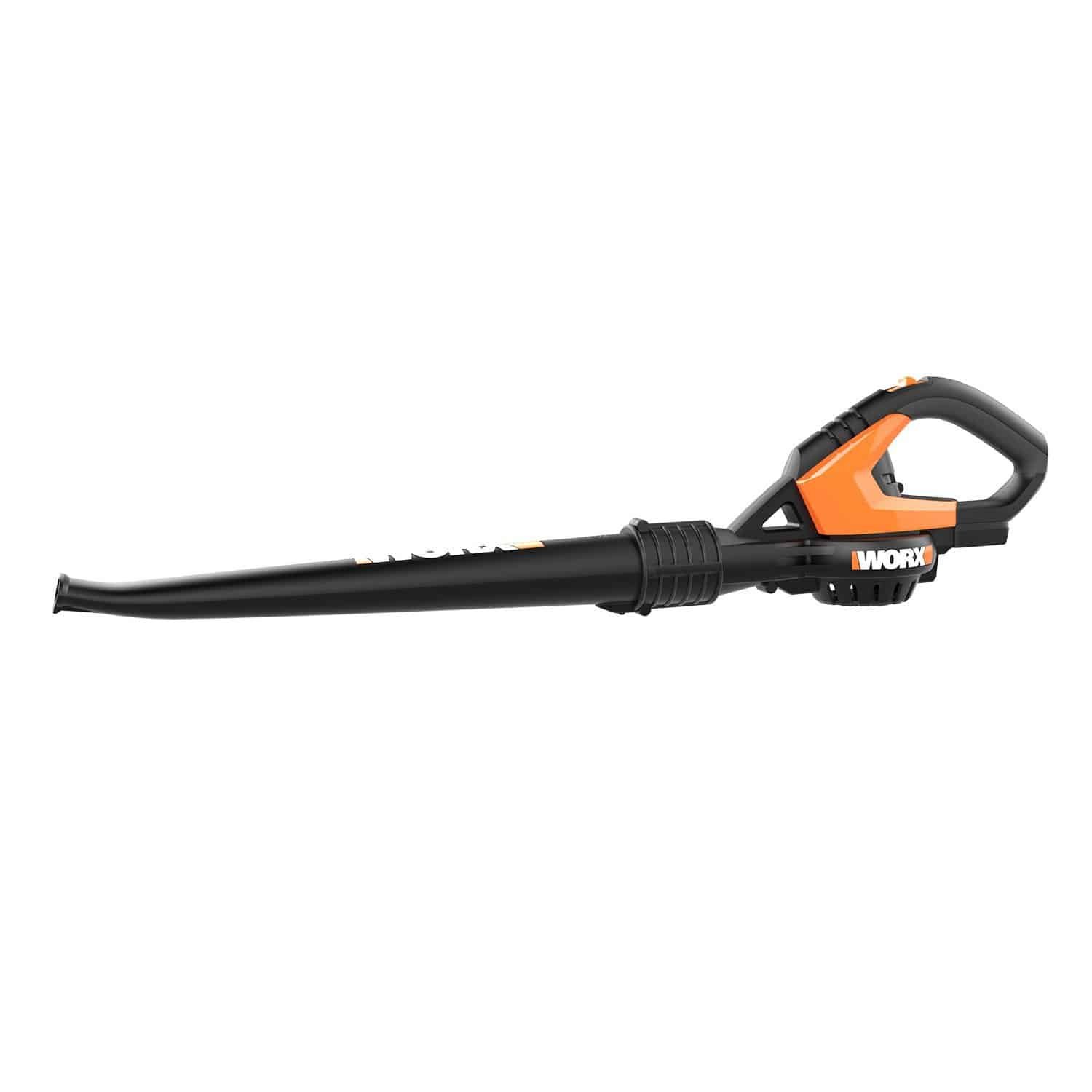 Pros
Pros
It serves three purposes at once
Available with many accessories
Effective for large areas
Very portable and easy to store
Cons
Cons
Not very energy efficient
Poulan Pro 967087101 48cc Backpack Blower
If you have made up your mind to buy a backpack vacuum, there are a few affordable options you can consider. Amongst them highly recommended would be the Poulan Pro 967087101 48cc Backpack Blower which is available online now. This cheap product comes equipped with a 48 cc stroke engine. The output can go up to 200 mph or 475 cfm. It gives you complete control so that you can pace the proceedings at your own will. The variable speed throttle control is also a bonus feature which adds stars to the quality of this product. It is an excellent device to clean up leaves in your backyard. You can consider getting this product if you want a blower on a budget, it will certainly not disappoint.
Pros
Pros
It is very easy to use and understand
It does not require pulling around
Comes with straps so that you can wear it like a backpack and work at ease
Comes with variable speed functions
Cons
Cons
This appliance may look lightweight, but it is heavier than you think. Carrying such a weight on your back for such a long period may give you a serious backache.
It's not very good for the environment either, but nowadays manufacturers are doing their best to curb the pollution caused by their products.
Husqvarna 952711925 125B 28cc 2-Stroke 170 MPH Gas Powered Handheld Blower
Have you been looking for a gas-based leaf blower that is lightweight and easily movable? Well, if you have, then you will know how difficult it is to find one of those. But, the Husqvarna 952711925 125B 28cc 2-Stroke 170 MPH Gas Powered Handheld Blower is exactly that. Weighing only 9.4 pounds, the product is almost freakishly lightweight for its category. But don't let its size fool you. It is capable of delivering air speeds of up to 170 MPH. Although this product is not adorned by accessories such as a vacuum or a shredder, the cruise control feature ensures that you maintain a constant speed throughout your work. The blowing tube is adjustable, so you can lengthen it to reach difficult corners, or shorten it if you are working on an elevated surface. This product is suitable and recommended for anyone suffering from a back problem. Also, the adjustable blower cord feature will allow you to stand upright while working on your project, just reducing the risk of injuries. For a standard blower, it is pretty convenient and easy to use.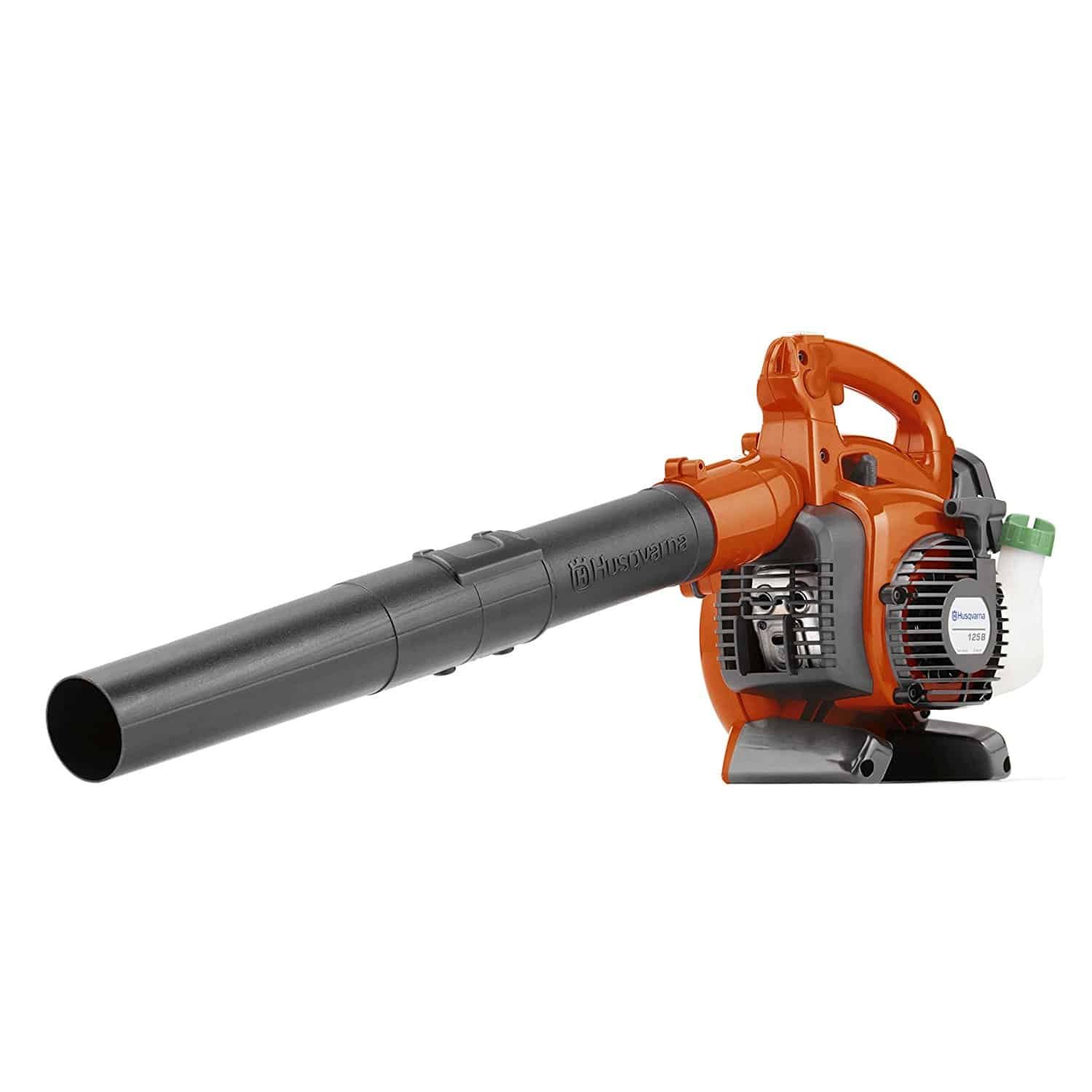 Pros
Pros
Extremely lightweight
Cruise control functions
Adjustable blower cord for more convenience
Cons
Cons
Not many accessories come with this model
BLACK+DECKER LSW36 40V Lithium-Ion Cordless Sweeper
This product is made using the latest cutting-edge technology, which means that it will live far longer than other blowers. This makes it extremely dependable since it will not die on you halfway through your work. Its Energy Star charger will help get the battery charged in less than an hour. With a speed limit of 120 mph, it is most suited to small-scale works, like basic gardening. There is no need for you to have any technical knowledge about this model. The instruction manual makes the usage of this product even more convenient. The device is lightweight and easy to manipulate. It does not create a din when it is on, which is a real relief. The soft grip handle reduces vibration considerably, so it makes for easy holding. But there are some problems with this product- mainly the fact that it lacks power. That's why it's not conducive to large-scale activities.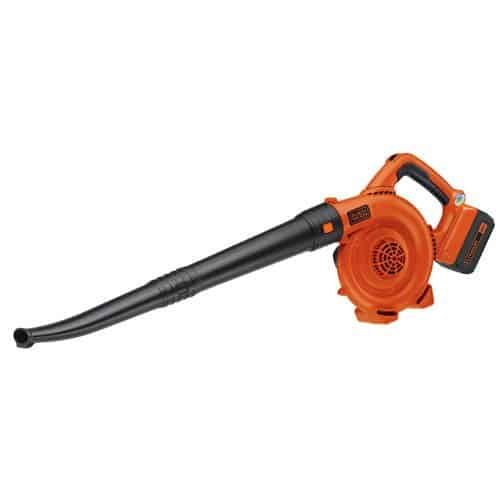 Pros
Pros
Long battery life
Offers great mobility as well as convenience
Most suited for small-scale works
Extremely user-friendly
Cons
Cons
WORX WG546 TURBINE 20V Cordless Blower/Sweeper with 340 CFM 2-Speed Axial Fan, Battery and Charger Included
This lightweight leaf blower is silent and extremely easy to operate. The WORX WG546 TURBINE 20V Cordless Blower has a dual speed control option that can be used for light sprucing up as well as full-scale removal. It uses a 20 V max lithium battery along with a TURBINE technology that delivers speeds as high as 340 CFM. It also comes with a hyper stream air nozzle that can clean even the toughest of pots with no problem at all.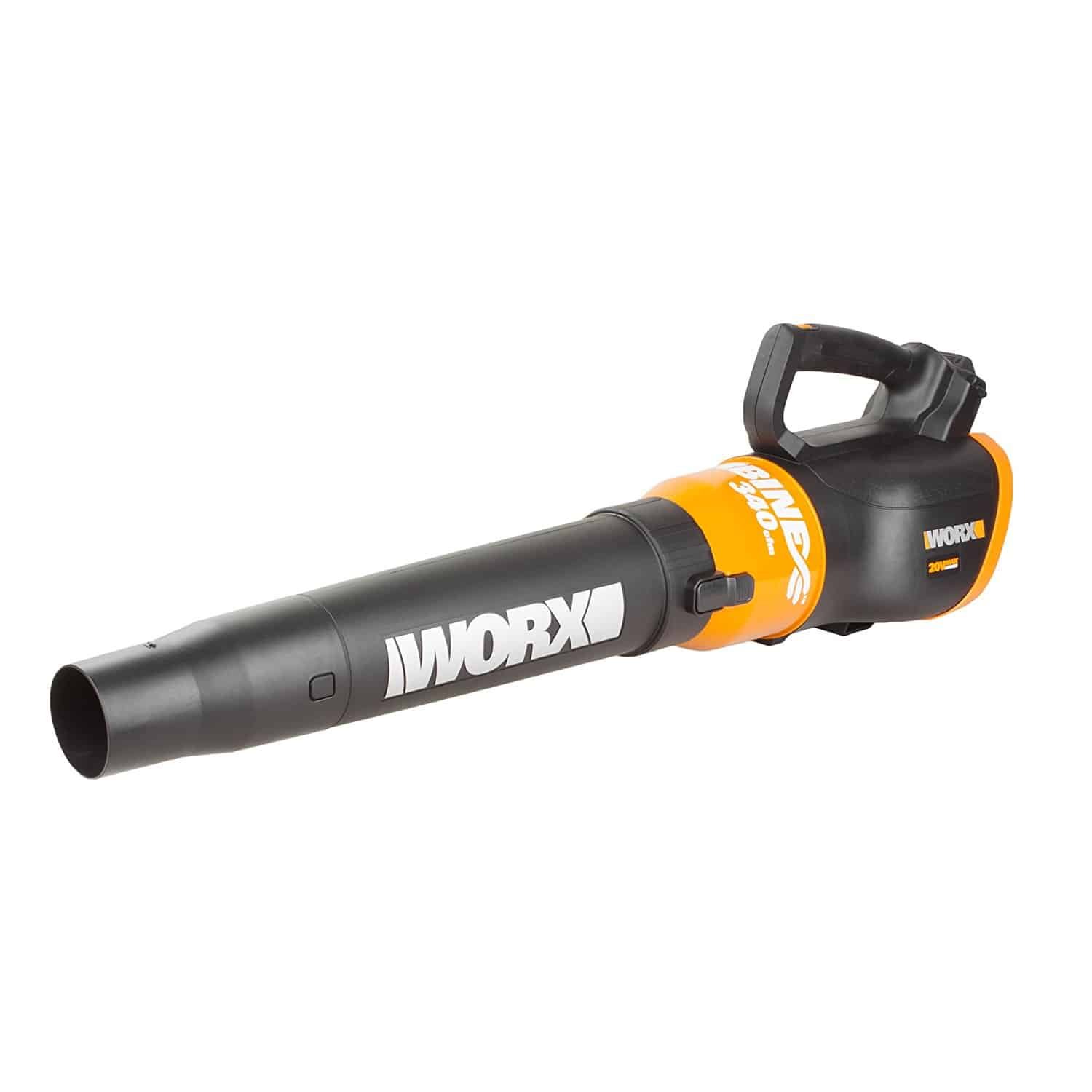 Pros
Pros
Dual speed control options
Noiseless
Cons
Cons
Battery does not last long
Greenworks 40V 150 MPH Variable Speed Cordless Blower, 2.0 AH Battery Included 24252
This affordable leaf blower comes with the new GMAX 40 volt, 4 amp hour lithium battery that stays functional for longer periods of time. The upper-speed limit of this machine is 150 mph, which means that it can be used for bigger projects. The machine is lightweight and adjustable, making it a popular choice amongst buyers.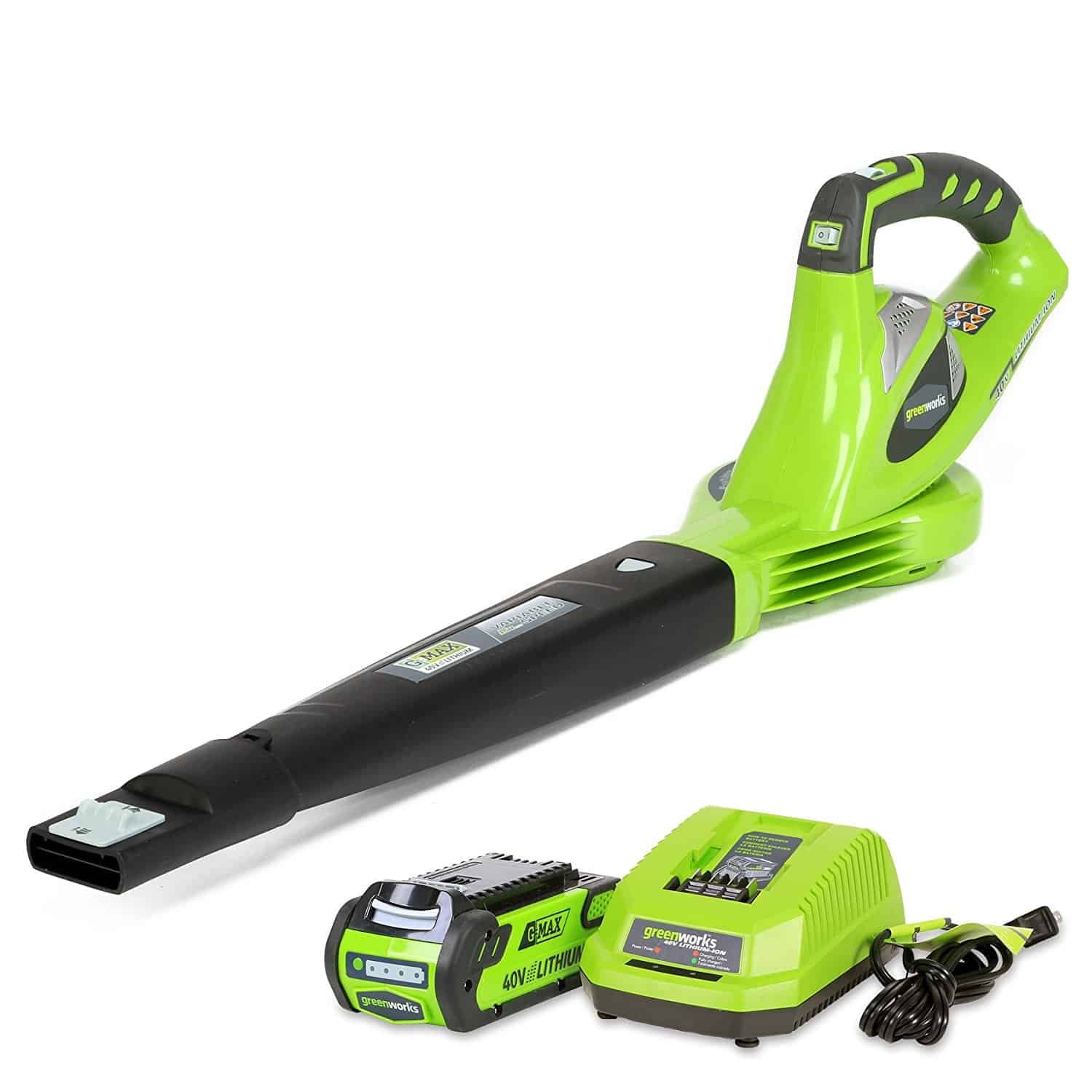 Pros
Pros
Suitable for long hours of work
This product is lightweight and suitable for even those with certain back problems
Easy to use
Speed controller functions
Cons
Cons
No power cord, so battery needs to be charged for longer use durations
Conclusion
Now that technology has greatly advanced, we can access more convenient options for effective gardening. Gone are those days when people used to rake their gardens in the autumn.
Raking is not only a very time-consuming process but also affects our health in the long run. So when we have better alternatives like using leaf blowers, buying one for our home garden makes more sense. Not only do we get our job done easily, but also at a much lesser time.
However, with various brands available in the market today, choosing the best and most reliable brand of leaf blower can be challenging. But after reading this article, you will certainly gain a better idea about which leaf blowers to go for this year.