The Best Garden Care Appliances of 2018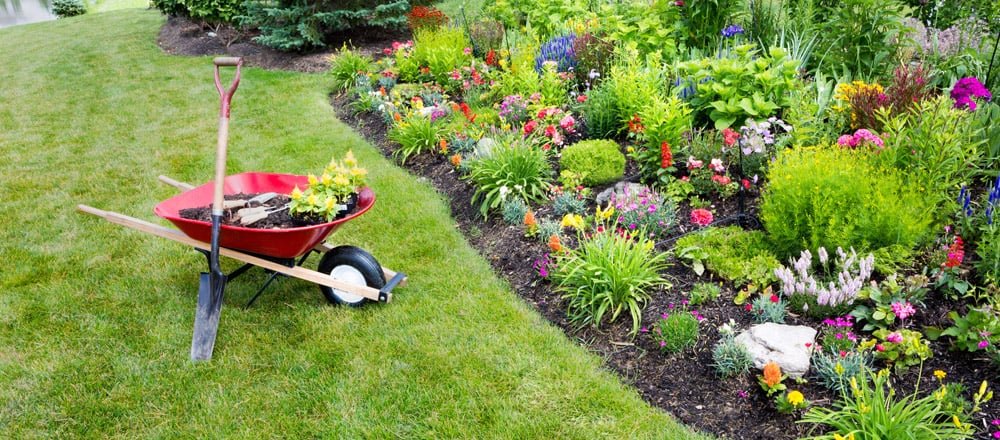 Do you belong to the privileged pack where the chances are that you live like a royal in a luxurious home? Then your house must also be accompanied by your garden in the backyard.
Although having your vegetable patches or flower beds might sound like a sweet deal, tending to a garden is not fun and games at all. There are a million things that you need to take care of, and ten million things that could go wrong.
Well, if you own a garden, you will know what we're talking about.
Raking the leaves, fertilizing the beds, pulling out weeds, and of course, regular watering- these things can take up a quarter of your day. But it is a necessary evil since a glorious garden yields both physical and emotional benefits. Eating home grown fruits and veggies will make you healthy, wealthy and wise, while the picturesque scenery offered by the differently colored flowers all around your garden will be a sight for sore eyes.
To tend to a good garden, you need good machinery.
So, only rakes and shovels will not do. There is more to gardening than digging and watering. Accomplishing these tasks will be difficult if you have no idea what device to use for which job.
So, start taking notes as we break down the different categories of garden appliances, and the best ones to choose from each.
LEAF BLOWERS:
Your garden must look beautiful in autumn, all the leaves yellowing and falling- perfect for a painting. But, as much as you would like to see the falling leaves, you wouldn't want them scattered all across your backyard, would you?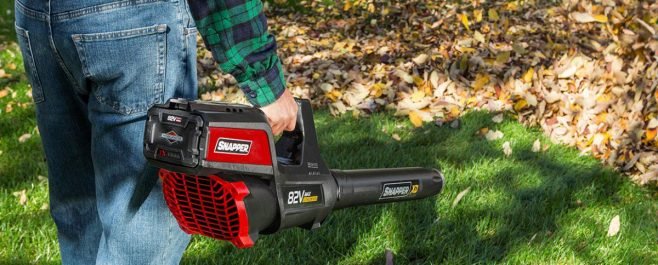 Why is raking no longer an option?
Raking is probably one of the toughest parts of gardening. It is not kind to your backbone, especially because you have to move pounds and pounds of leaves to the side. Also, it is so easy to miss a spot here and there, and no one wants to do a blotchy job.
Do we have an alternative? You bet we do.
Have you heard of leaf blowers?
They are fantastic devices that can blow the leaves right away from your garden. They don't stop at that. They come with vacuuming and shredding appendages as well, so you can use them to clean around the house, suck the leaves into a collector, or shred them to make mulch for your flower beds. Fertilizer expenses are saved!
Since there is an inexhaustible multitude of leaf blowers in the market, you might find it difficult to settle on one. Your choice of leaf blower should definitely depend on the size of your garden. For example, gasoline leaf blowers come in handy if you have a large wooded area to clean. They are the most powerful of the lot. However, if you have to tend to an average sized garden, an electric or battery powered leaf blower will work just fine.
Let's take a look at some of the best leaf blowers in the market:
Husqvarna 350BT 50.2cc 2-Cycle X-Torq Gas-Powered 180 MPH Midsize Backpack
This device is a beast and has gathered rave reviews on Amazon. This gas powered backpack blower is ideal for large yards. The 50 cc, two-stroke, CARB compliant motor is rated at slightly more than two horsepower.
Although the weight of the backpack is divided evenly, you should stay away from it if you have back problems or back injuries of any sort. Also, the noise rating is a little high- recorded at 104 decibels. But at 50 feet away, it remains under 70 decibels, which is by municipality rules. For your own sake, make sure you have a good pair of noise-canceling headphones while working with this blower.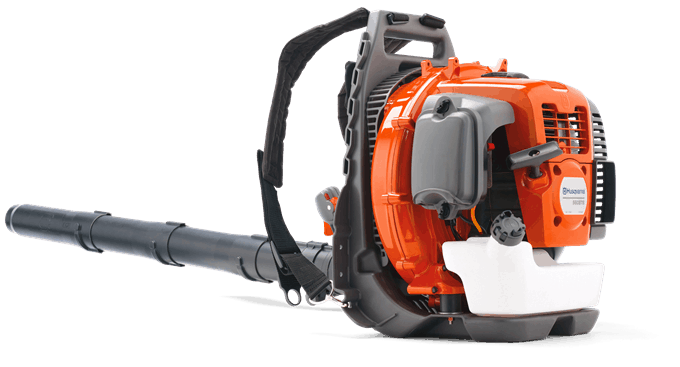 Toro 51609 12-amp Variable-Speed (up to 235) Ultra Blower Vac
This one is an electrically powered blower with a 12 amp motor and a variable speed control converter. It works both as a blower and a vacuum, and its quick release latch allows you to convert the device from one form to another easily. The lower output limit is 112 MPH, while the maximum limit is 235 MPH. It produces only 67 decibels of noise and thus is relatively peaceful to work with.
Black & Decker LSWV36 40V Lithium-Ion Sweeper/Vac
One of the most efficient devices in the market, the battery life of the Black & Decker is worthy of praise. It owns a 40 V lithium ion rechargeable battery and has a variety of features to provide the maximum amount of control to the user. The blow tube of this device has a scraper, which is perfect for removing leaves stuck onto difficult surfaces. It is also one of the lightest models in the blower market, as well as one of the quietest ones. Anyone can use this blower- it is quite user-friendly.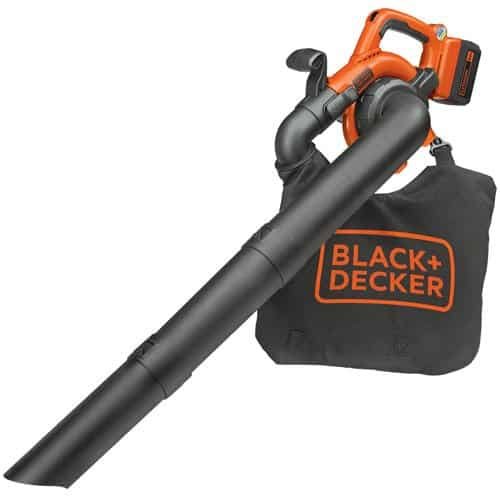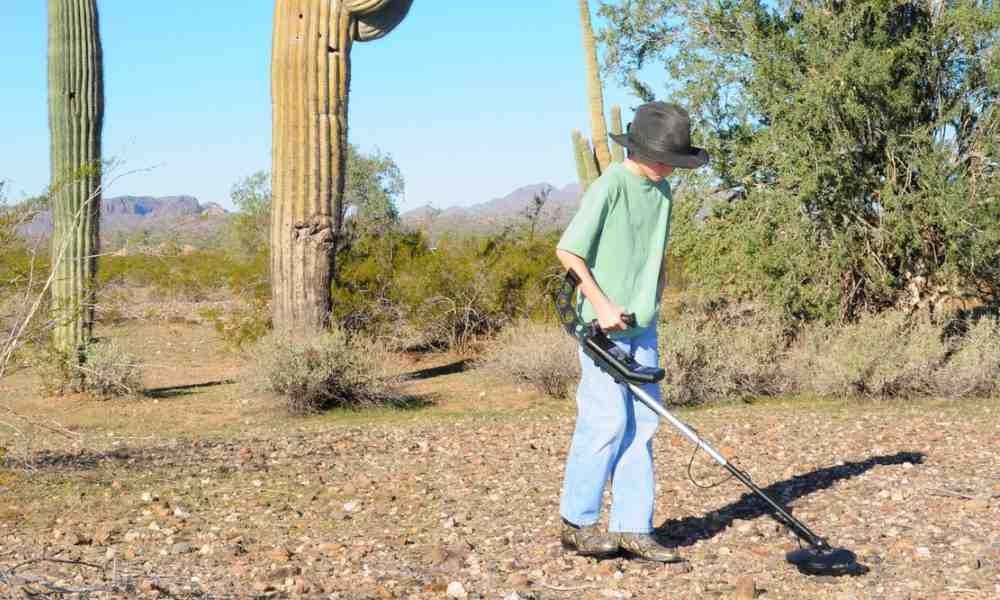 Metal Detectors – for the ultimate treasure hunting experience
If you are someone deeply interested in treasure hunting, the chances are that you have already planned to buy a nice metal detector to carry on with your leisure activities. So you already know what a metal detector is. Now, you might be aching to know what lies deep within the earth in your backyard, but that won't be possible without a powerful metal detector.
Why is the advantage of using a good metal detector?
If you want to start with treasure hunting in your backyard, buying a metal detector will be your basic requirement. But, the daily garbage that we produce often contains metallic trash such as soda cans and foils. So it becomes really important that you get hold of a metal detector that can filter through the trash and only locate high-quality metal. Not many metal detectors are up to this task, but we can name a few that can get the job done easily.
Listed below are some of the best metal detectors for those who love to hunt for treasure.
Garrett Ace 250
This is hands down the most effective metal detector out there. It comes at a reasonable price too. It weighs around 4.5 pounds, is very well-designed and is excellently precise. It can be used to hunt down coins, jewelry, relics and other valuable items. For such a low price, this detector sure offers a whole lot of wonderful features. It can be used on patios, lawns, and backyards for some quality treasure hunting time.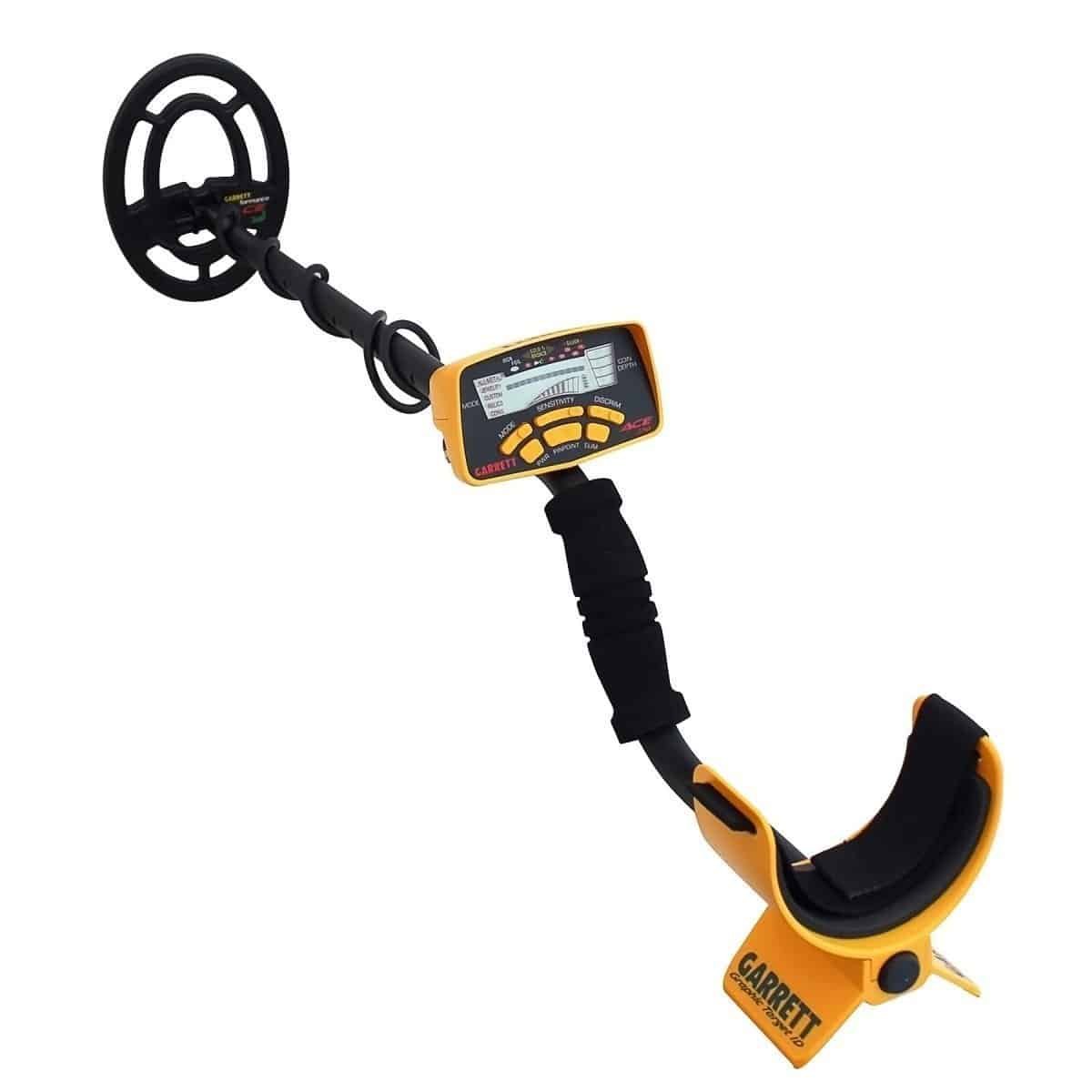 Bounty Hunter- Tracker IV
Regarding general detection and depth, the Bounty Hunter is as good as the Garrett Ace. It is a good choice for beginners. The calibration feature is automatic, just like in the Garrett. It is high;y conducive to all types of soil, and can adjust itself accordingly. Moreover, Bounty Hunter is a highly trustworthy brand, which makes the Tracker IV an even more compelling choice. All things considered, the features offered by this device are far more advanced for its price range.
One major setback in the Tracker IV is the lack of an LCD screen. This makes it difficult to track items underwater items and discriminate between trash and precious metal.
Bounty Hunter- Gold Digger
Are you currently on a budget, but still want an excellent detector? You might want to take a look at the Bounty Hunter- Gold Digger. This is one of the cheapest detectors in the market but delivers performances equivalent to some very expensive detectors.  It is a reliable pick, and you can use it to hunt items both on the surface and underwater. If you manage to adjust the features to their best places, then this detector gets the job done thoroughly and easily.
The headphone jack on this detector is small, and not of very good quality. It does not look that great and has only the basic operatives required in a detector. It also does not work efficiently in underwater conditions.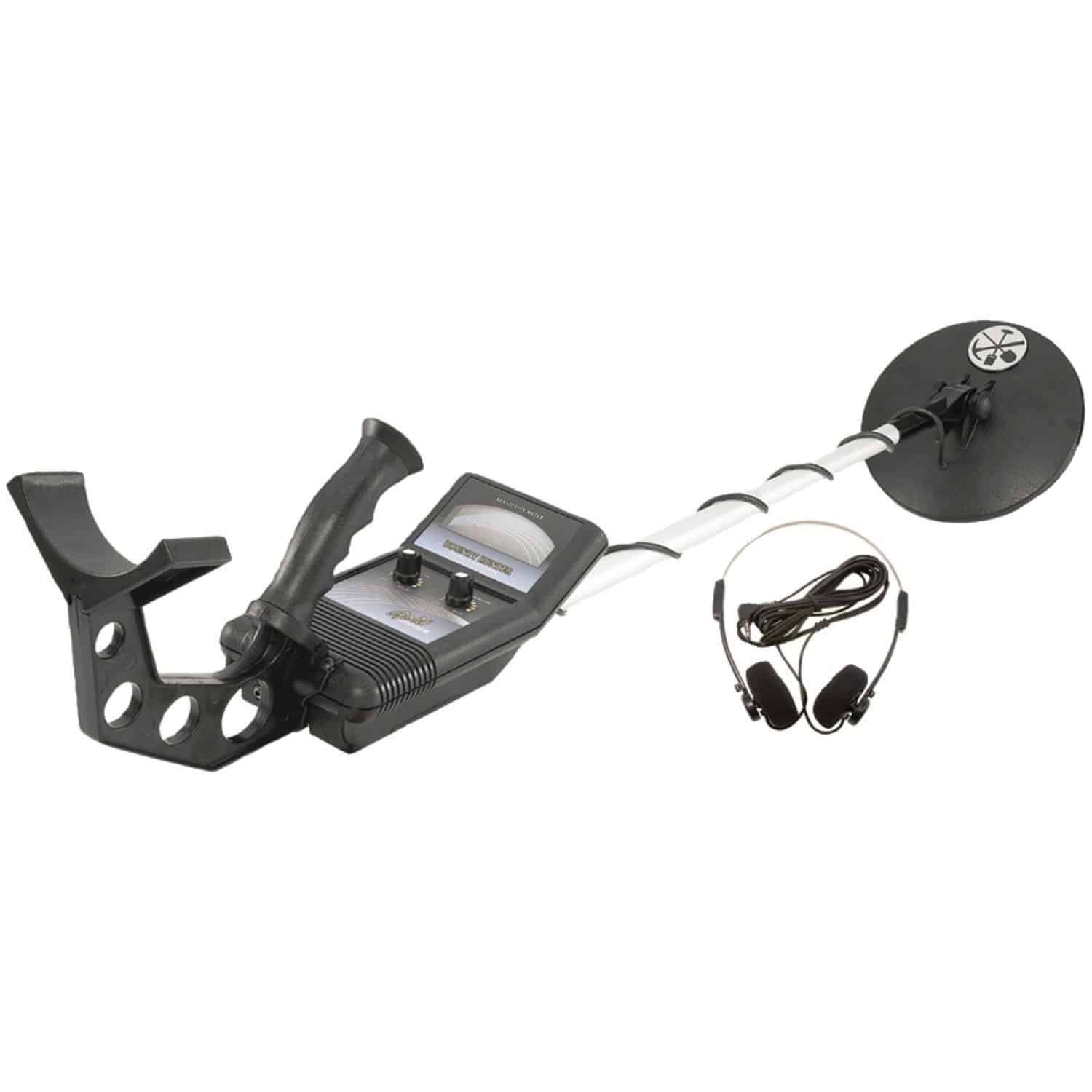 Electric Pressure Washers: Because sometimes, pressure makes sense
Did you just see some motor oil spilled on your driveway? Well, there goes your weekend. Instead of enjoying a sunny day on the beach with your family, you will have to be home, crouched over the stain, struggling in vain to get it out. That is not going to be too kind on your back either. But, an electric pressure washer can put all your worries to rest.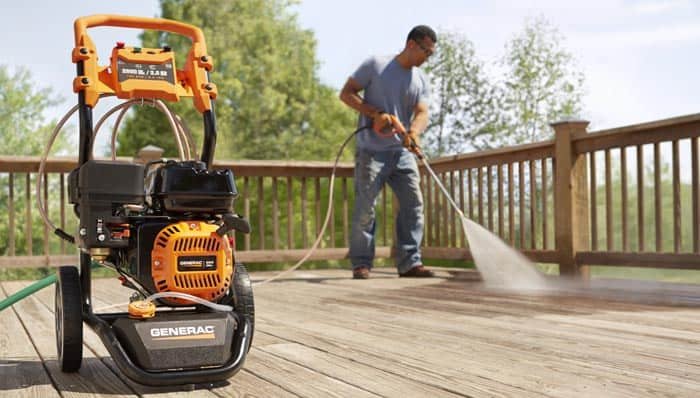 Kinds of pressure washers
Pressure washers are of two types- gas ones and electric ones. The electric type is more commonly used in households.
An electric pressure washer uses an electric motor which powers a pump to force the water through the nozzle at high pressure. Resultantly, dust and grime are washed away quickly without any real effort at all.
Let's now take a look at some of the best pressure washers you can own for your home
Sun Joe SPX3000 Pressure Joe
When compared with other average pressure washers, the Pressure Joe proves to be way more powerful. It can clean your whole background in a jiffy, and all you need to do is move it around. It is environment-friendly too because it shuts off the power automatically when not in use. It allows dual detergent tanks and five quick-connect spray tips that make cleaning a breeze.
The material used to make the product may feel a little tacky, which makes assembling a little difficult.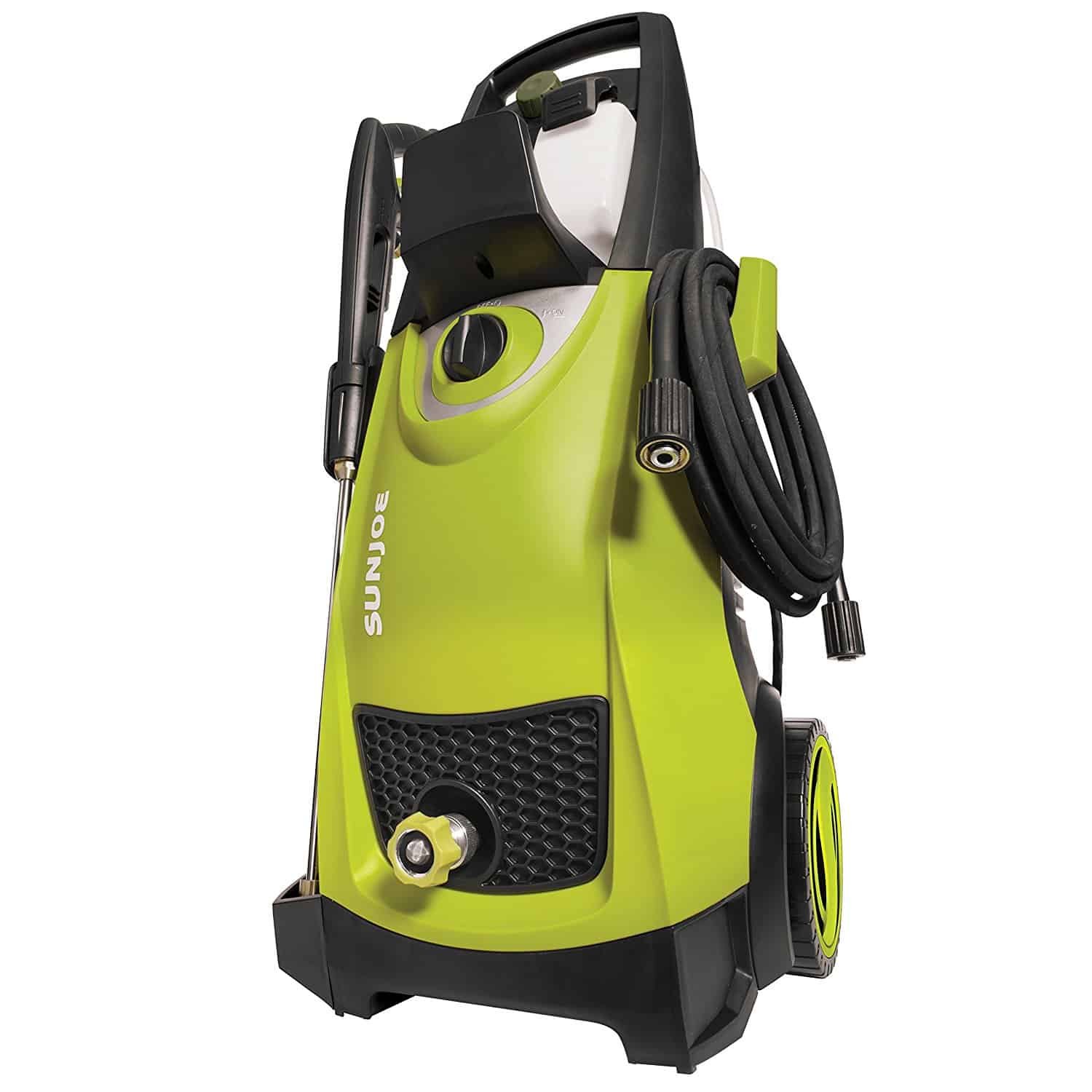 Arksen 3000 PSI 1.7 GPM Pressure Washer
The variable pressure system of the Arksen 3000 makes it easy for you to wash more sensitive surfaces. The interchangeable nozzles also ensure that you can reach every nook and corner of the space. It is compact, lightweight and easy to move around. Also, it comes quite cheap and provides great value for money.
The motor of the product is really loud, and it doesn't look durable, because of the material used. Also, the hose comes with no reel, so it is difficult to store.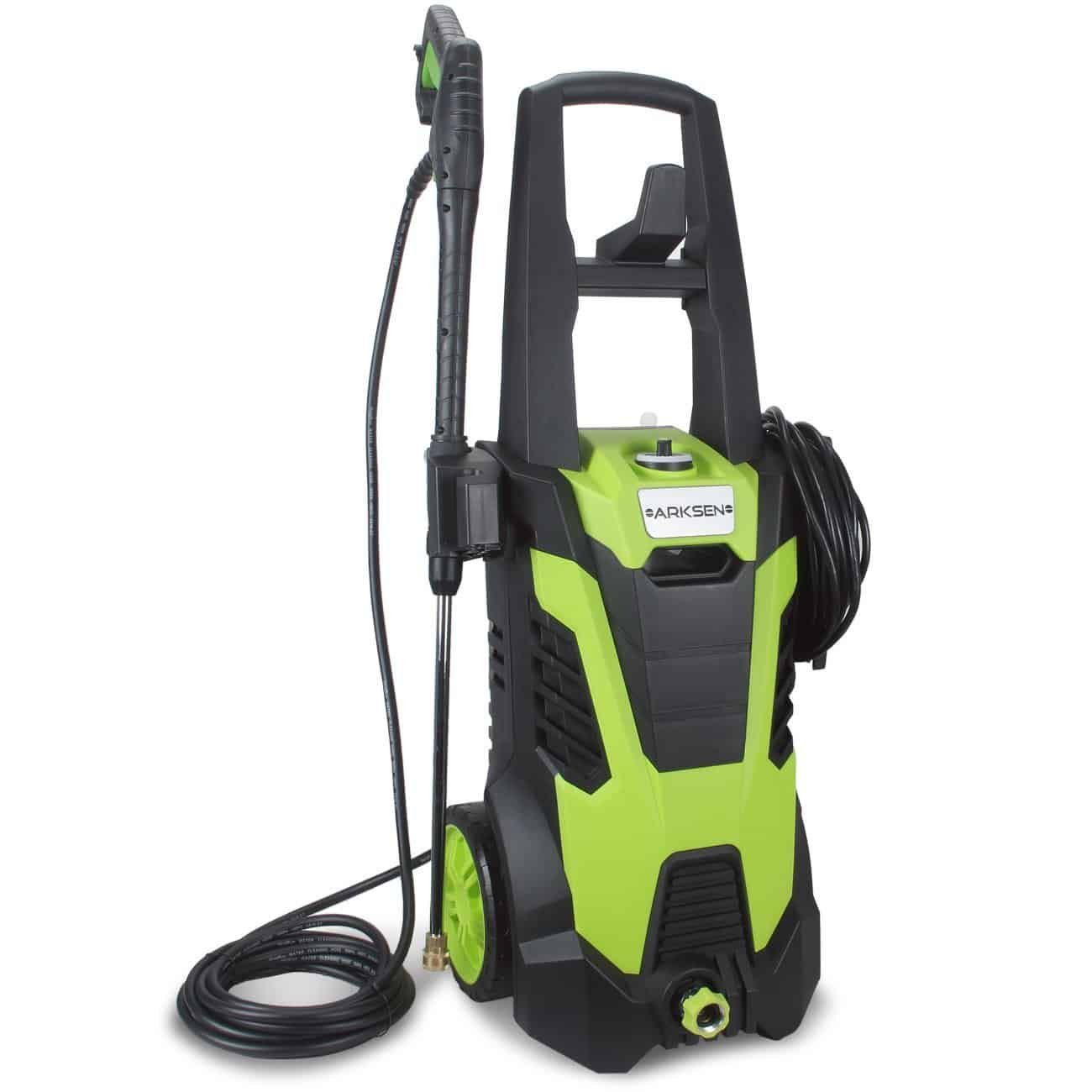 Ivation Electric Pressure Washer
This pressure washer to provide five interchangeable nozzle attachments as well as a nozzle storage facility. It is very compact and can be used with ease. It is also pretty easy to assemble. The best feature is the self-suction operation, which makes for a nice surprise.
Again, this product is not really durable, which means it should not be considered for the long run. The plastic handle feels so tacky that it feels like it will break off at any moment. Also, the pump is not of very good quality, which affects the overall performance of the product. The nozzle storage facility is a convenient addition, but it is not all that necessary.
AR Blue Clean AR390SS
It is a really good looking pressure washer. The parts are easy to assemble, and the attachments aren't that bad. The wand of the device looks like it can handle a load of pressure easily. Overall, it is easy to use, and you can get it up and run within a few minutes.
It is nowhere as powerful as the other products mentioned on this list. The hose does not make the job easy because it is stiff and tends to curl up. Also, the feel of the hose is situated on top of the machine, which makes it prone to toppling over.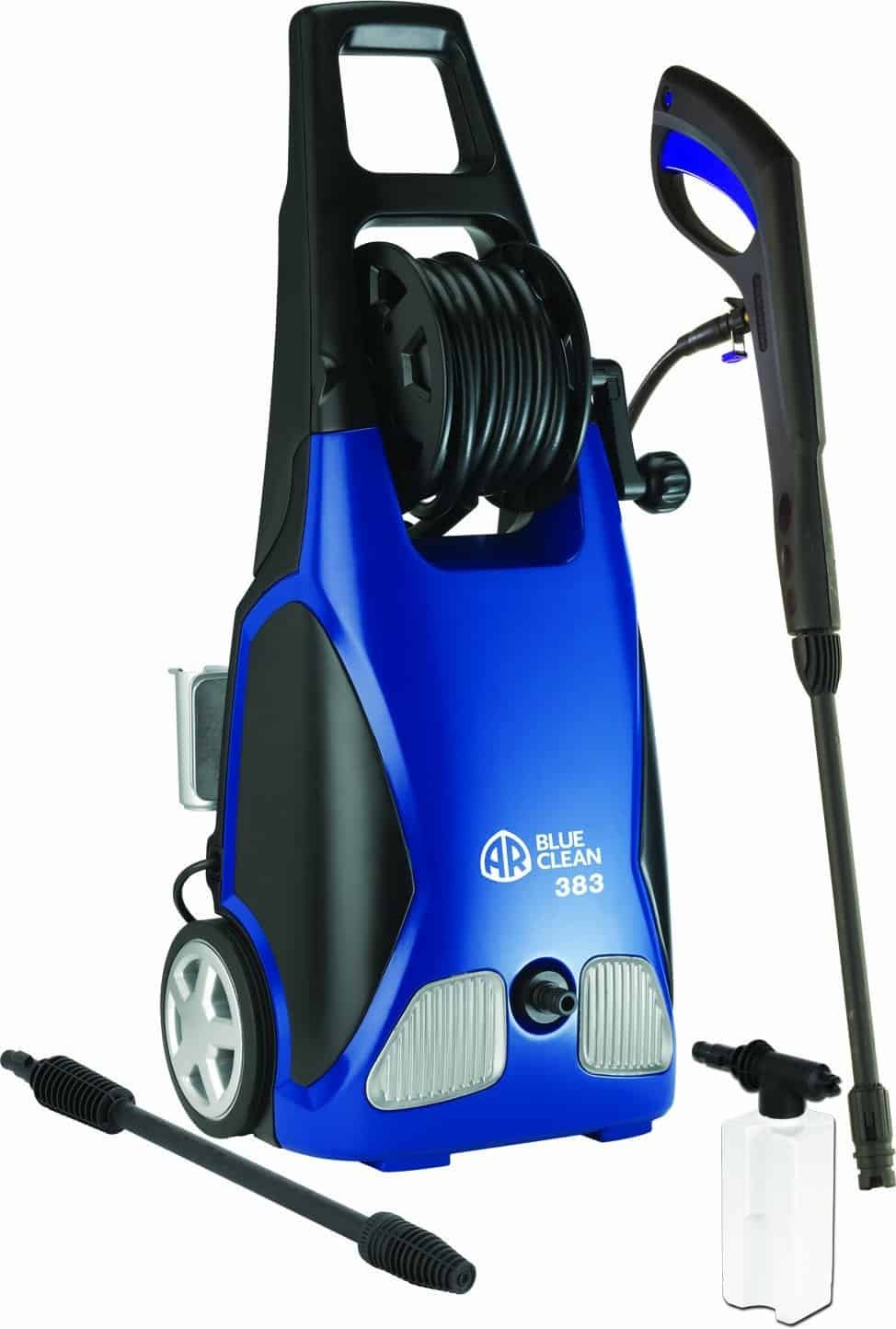 Conclusion
Thus, here are some of the best garden appliances of 2018.
What makes these the best available products on the market?
The fact that each of these products has been run through a whole bunch of tests and trials, which makes the finished machine an absolute delight to work with. You can be assured of reliable service to meet all your gardening related needs.
You won't need to search and confuse yourself while trying to buy the best product for your garden.
Bringing one of these items from each category into your home can certainly cut down your workload around the house by half.
So, happy gardening!